Using Games as Interactive Marketing Campaigns: An Overview
Globally, all brands are always looking for new ways to build awareness, engage their audiences, and steer online traffic and sales. Interactive marketing campaigns help brands stand out from their competition by ticking all these boxes while meeting their marketing goals. Games offer opportunities for brands to interact with their audience in an interactive and fun way. Gamified experiences offer engagement figures exceeding any other digital and content marketing forms and cater to the basic human instincts of reward and motivation.
The average time a user pays attention to your marketing content is less than 10 seconds. Your marketing initiatives must be captivating enough to catch the audience's attention. Over the years, marketers have devised new ways to make their campaigns appealing to customers. Gamification marketing is one such technique. Here, we will try to understand what it is, its benefits and some examples of interactive marketing campaigns as games.
What is gamification marketing?
Gamification marketing uses certain game design elements to attract customers and boost engagement rates. Users are required to perform specific tasks, and rewards are offered after completing each task or activity.
What are the benefits of gamification marketing?
Following are the key benefits of leveraging games for your marketing initiatives:
It allows you to collect user information directly from your customers. Customers will readily share their data with you for playing the game. Moreover, this data entirely complies with GDPR and CCPA regulations. 
You can ask your customers to share their in-game achievements on their social media accounts. This will increase your brand's popularity. 
You can educate your users about your products and services using fun puzzles and quizzes. 
You can increase engagement and reduce bounce rates by inciting offers and coupons. The above tactics will eventually result in greater conversions and help you achieve high-end results.
Examples of gamification marketing campaigns
Following are some successful marketing campaigns that will help you get started with gamification marketing:
Ally Financial, a bank holding company, created a NASCAR video game for its web and iOS users. The game has a nostalgic look, perfectly allies with the brand and adds to the popularity of their sponsored NASCAR racer Alex Bowman.
Race to victory in the all-new Ally Racer 8-bit video game featuring driver Alex Bowman and the Ally 48
Back and better than ever, Ally Racer is the hottest racing game of the summer. Drive as Alex Bowman and race to victory in the Ally 48 across 7 racetracks. Select single race mode or compete across the entire 7-track circuit to rise up the ranks and land on the leaderboards. Select your difficulty level to hone your skills and work to collect as many rewards as possible while watching the clock to get your best time. As a nostalgic 8-bit game, Ally Racer blends the old with the new and is set to become your newest game obsession.
HelloFresh Reveal Box Game
A game doesn't always need to include complex graphics. HelloFresh uses simple stimulation to engage its users. Users must click on one of the three boxes to find their reward. This technique has been successful in boosting engagement rates and increasing conversions.
Win Back Game Nights with HelloFresh and Nintendo Switch™
HelloFresh is featuring four meals in celebration of Mario Day. These tasty dinners include tips for your junior chefs to lend a helping hand in the kitchen. If you select any of those four meals during this period, you will receive Mario themed crafting activities in your HelloFresh box such as place cards and cup wrappers to put the final touches on your great family dinner.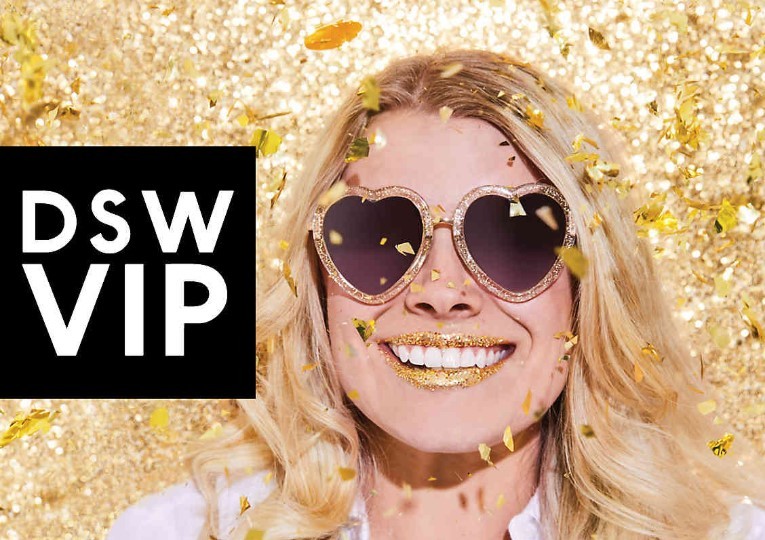 DSW, a designer shoe company, allows its VIP users to collect rewards points and uses display bars to show their progress. Moreover, users can click on their dashboards to check for additional offers and rewards.
DSW designed key program elements around customer feedback, including the ability to earn points by donating shoes, and a simplified points system with faster rewards. The new program now includes three tiers: VIP Club, VIP Gold, and VIP Elite.
The 'Starbucks for Life' Game
Starbucks offers a game to its rewards members, 'Starbucks for Life.' As the players move forward in the game, they get exciting rewards such as free merch, discount coupons and free drinks.
You'll start each play by shaking the snow globe. From there, you'll win a game piece or an Instant Win prize. To win a Collect and Win prize, you need to collect the three unique game pieces associated with that level. At stake is Starbucks For Life, Starbucks for a year, six months, three months, or one month, 15,000 Bonus Stars added to your Starbucks Rewards account, a $100 Starbucks gift card, and more.
Feast of Legends by Wendy's
Wendy's Feast of legends game gives a feel like Dungeons and Dragons and uses Wendy's menu for in-game nomenclature. The game was positively received by people and enhanced brand engagement to a whole new level.
Wendy's just dropped their first Tabletop Game, Feast of Legends. Now people are gathering to defeat the dark art of frozen beef. Because that's what heroes do.
Initially, digital media related to gaming was thought of as a temporary fad that only catered to a niche that was susceptible to fade over the years. However, today it has millions of dedicated players contributing to the millions earned each passing day. It has become the most profitable form of media worldwide.
Gaming is not just a lucrative and profitable industry. Now, it has also become a viable marketing tool for several sectors. Over the years, organisations have been trying to use interactive marketing campaigns as a part of their digital marketing strategies. Also, with some of the most ambitious marketing campaigns designed to promote equally ambitious video games, even digital marketing has effectively promoted gaming. Gamification has become a viable element of various digital marketing strategies, with this success on both ends of the spectrum. It provides an extra degree of interactivity that we could not achieve earlier. 
During the early days of traditional marketing, consumers' interaction with a marketing campaign was only limited to physical interactions at live events. At that time, audience interaction and participation were few and far between. While television commercials still contributed to the marketing boom during the past few years, there was little audience interaction.
The more common way brands use gamification is through gaming apps committed to selling the product. These apps not only enhance interactivity and endorse products but also help generate more audience interest. Through gamification, the audience now can impact marketing strategies through participation. Sometimes, the game becomes so famous that it stands on its own, which helps promote it to an even wider audience.
Everyone loves games. Using the right gamification strategy for your marketing initiatives will help you boost user engagement and achieve high-end results. Look at the above ideas and devise the perfect gaming strategy for your marketing campaign.